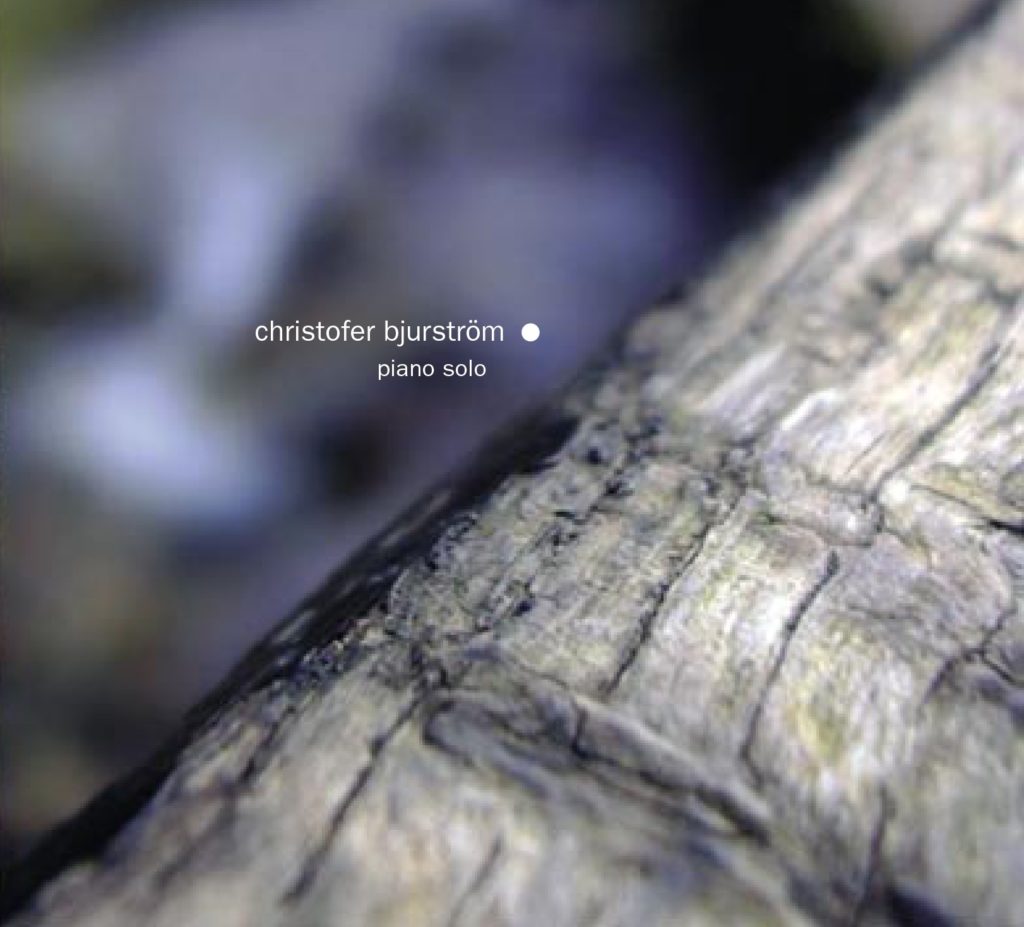 Christofer Bjurstrom: piano
Recorded in 2005 at Studio La Buissonne, Pernes-Les-Fontaines, by Sylvain Thévenard
Swedish pianist and prolific composer Christofer Bjurstrom lays bare his musical universe in a solo piano repertoire.
The backdrop of this music is silence. On this silence, Christofer Bjurstrom suspends the colors of his piano like touches of paint….
A landscape is then born.
We feel the relief, the planes, the edges, the chasms, the distances; this musical geography is that of an artist who remade the world in a physical way, using sounds.
Each note slams, bounces, and caresses our eardrums…. or sometimes pushes them around. Like a breath, sometimes a wind or a storm, that invades us and descends towards our soul… to grant us or to "unwind."
An upsetting contemplation, at the crossroads of contemporary, improvisation and jazz.
Listen to some tunes
What the press said
"Each note seems carefully thought out and carefully placed, giving this record a very special atmosphere… it is a question of loneliness…., impressionism…., introspection….. Emotion disc? No, but an emotional record." (Patrick Pommier, Jazz Magazine, February 2007)

"… musical accounts of journeys exhumed from the white of memory, love stories, unfathomable children's eyes, strands of hope for a better world… so many small translucent and haunting refrains, learned or sensual, of a man who has always rubbed his soul on the piano." (Jean-Luc Germain, Le Telegram, January 11, 2007)
"With this new solo album, Christofer Bjurstrom discreetly establishes himself as one of the most exciting pianists of the moment…… This pianist plays with the heart and this sensitivity is slowly revealed as you listen" (Chronicle of the online solo disc on Culturejazz.net: article cultureJazz December 2006

" Just as delicate, but more personal and nuanced, Christofer Bjurstrom's solo has seduced by his ability to navigate between classical and jazz, to go from a sonata-shaped piece (magnificent "On a wire" in opening) to a jazz more removed. The most creative note of the evening. " (Concert Jazz en Scène, Piano solo Christofer Bjurstrom Ouest-France Dec

2003)" The musician makes the most of his taste for classical music through subtle walks played with an economy of notes and a sense of harmony that gives you thrills of pleasure" (Concert Jazz en Scène, Piano solo Christofer Bjurstrom, Le Télégram, December 2003)