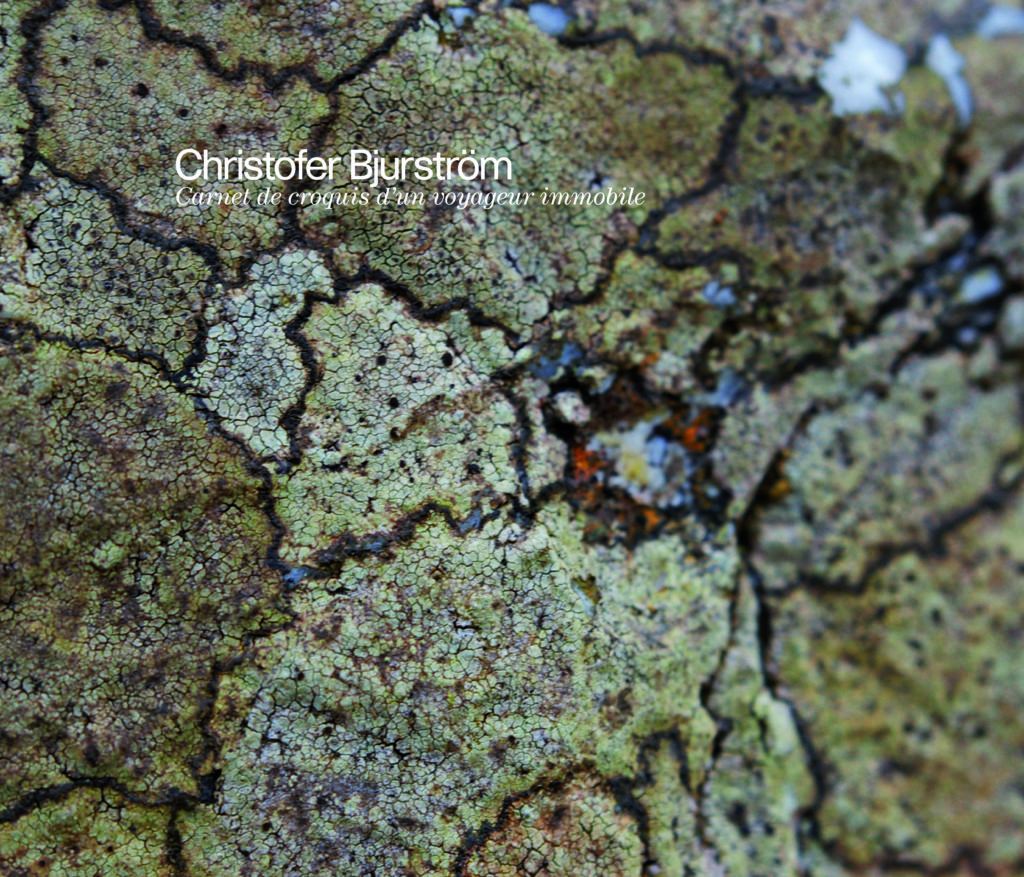 Christofer Bjurstrom: piano, flutes and composition
Cécile Girard, (cello), Jean-Claude Asselin (mandolin), Gérard Bouquin (bass), Samuel Maître (bass clarinet), François Malet (drums and percussion), Daniel Palomo-Vinuesa (baritone saxophone and electronic processing), Nicolas Pointard (drums), Christophe Rocher (clarinet and bass clarinet), Pierre Stephan (violin)
Recorded in June 2008 at Studio Guimick, Yerres, by Sylvain Thévenard
After having in a previous album exposed his solitary exploration of the piano, Christofer Bjurstrom wanted to share a journey in the sounds and atmospheres of the many musics he wrote for silent cinema.
"These musics were all born from encounters with silent films from the beginning of the 20th century. Many different "colors" associated to many instrumental combinations. In the end, these wanderings in these different universes gave me the feeling of being one of those travelers traveling the world, his sketchbook in hand: beyond the apparent diversity of the places crossed, the sketches reveal as much the look that has been placed on the place as the atmosphere lived. This album was born from the desire to share this musical journey and these encounters with the musicians who accompanied me throughout this "wandering"….. »
For this album, there is no fixed band, but several musical formations depending on the songs. The diversity of atmospheres depends on the diversity of timbres, and interactions between musicians. Several formations, several atmospheres, but the same look.
The ten musicians who participate in the recording are among the companions to whom Christofer Bjurstrom is faithful.
We meet musicians from the Breton scene and others from elsewhere, met over the scenes, over the course of the creations…
The number of musicians, the diversity of the instruments summoned, the variety of timbres and colours of Christofer Bjurstrom's musical compositions make this phonographic production a series of animated and pictorial journeys.
Listen to excerpts:
What the press said
"…One can listen to the record with a rare pleasure, for the musicians offer their impressions, their percpetions and their wishes. They reveal themselves to offer a work characterizdd with a rare intelligence. To tell the trut, live music for silent movies has always attracted me with its way of melting two diffrent forms of artistic expression. Carnet de croquis d'un voyageur immobile gives me (again) the urge to follow on live concerts the reinterpretation Christofer proposes. The musicians around him give to these old reels from our heritageme not only a sound but also a color".
Sébastien Moig, Maxoe – 04/2011
".. these musics are always surprising and have a constant charm with their diversity, their humour, tenderness and their ingenious combination of false ingenuousness and real mischief. One may think of Willem Breuker's music for the films of Van Der Keuken, with more fine details."
Franck Bergerot, Jazz Magazine – 09/2010
These twenty one "traveling" musics, born from traces and impressions from conversations with silent movies frome the beginning of the 20th century, have an extraordinary energy and variety of colours.
Francis Gérimont. L'Education Musicale, n° 566